Ener-G-Block is faster. With no added insulation or form work needed, this time-saving 2-block system requires far less labor and results in a stronger, safer, and better insulated home.
Ener-G-Block uses less than half of the concrete of other ICF systems, and there are only two simple blocks to work with. This means no divider webs; no right, left or corner blocks; and little to no shoring work. And since the process creates the form work within the blocks, no concrete forms or scaffolding are needed, either. EB walls go up 7x faster than CMU walls and are 10x stronger than wood.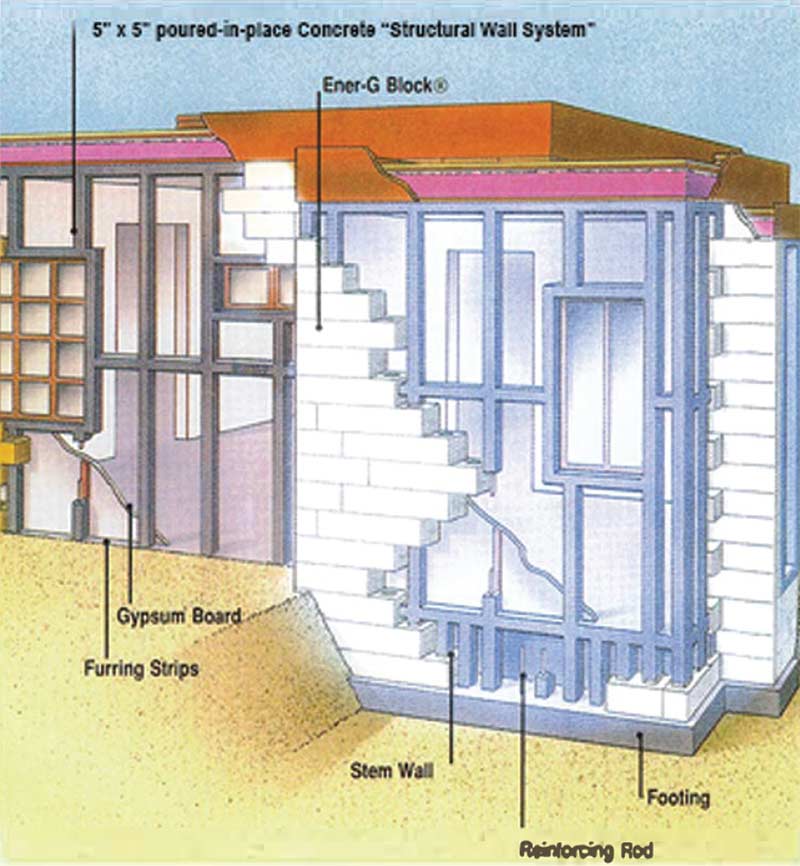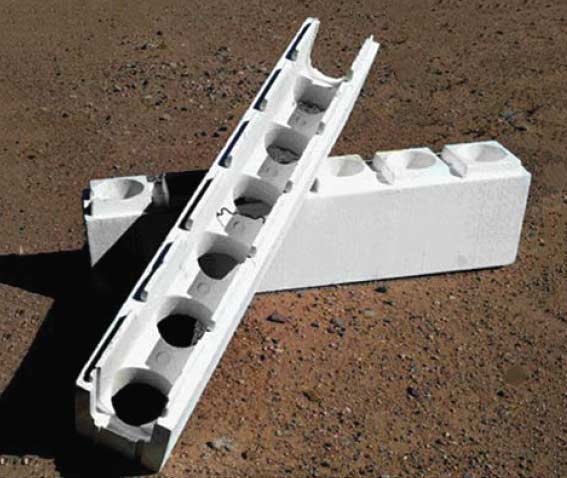 Simple 2-block system
7x faster than CMU
10x stronger than wood
R-34 in-wall nominal R-value
Class-A fire rating
50% up-front and ongoing energy savings
The savings don't end with time and labor. Ener-G-Block saves you on energy and operation costs as well. With built-in insulation, HVAC tonnage can be reduced by 50%, meaning less equipment and lower energy bills for your clients.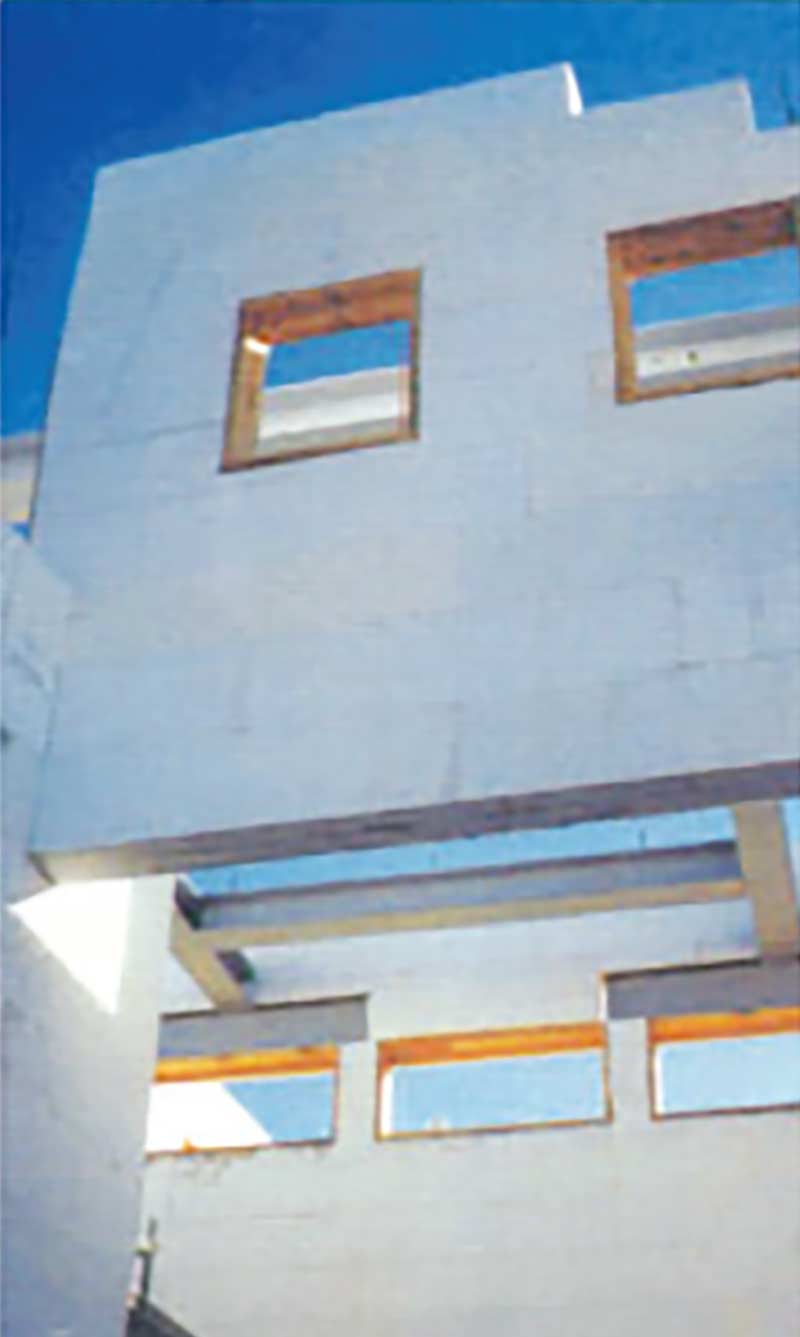 Up-Front Financial Benefits
Ener-G-Block walls go up faster, saving tens of thousands of dollars in labor and financing costs.
EB walls require only one system and one crew from the footing to the roofline, which eliminates the need for scheduling multiple trades for the same wall. This means faster build-out times and getting your clients moved into their new home sooner than their neighbors.
Ener-G-Block homes need less HVAC equipment.
Not only do EB homes use 50% less heating and cooling equipment, but their energy efficient features help your homes to meet Energy Star standards, adding significant value to your projects. This also helps reduce future costs for your homeowners.
* Based on Standard 90.1-2001 by the American Society of Heating, Refrigerating, and Air Conditioning Engineers and the Illuminating Engineering Society of North America.
Continuing Financial Benefits
The built-in energy efficiency of Ener-G-Block can significantly reduce operating costs.
EB homes conserve energy and reduce heating and cooling costs by 50% because they only require half of the equipment. The in-wall nominal R-value of R-34 in an EB wall provides over 60% higher wall insulation than a typical 2×6 stick construction wall. This also means that using Ener-G-Block in the stem wall greatly reduces heat transfer in the foundation. To match the total thermal performance of EB construction, a conventionally-built home would have to reach an R-40 or higher standard. Plus, the EB system creates walls with an uninterrupted, air-tight envelope, with virtually no air infiltration and a reduced the load on the HV AC system.
Ener-G-Block saves your clients money on maintenance and insurance, too.
With a Class-A fire rating, the polystyrene block and concrete core in an EB wall will also resist damage from wind, earthquakes, termites, rot, mold and mildew like no other wall system can. Not only are maintenance and insurance costs greatly reduced, but the safety of homeowners and their families is significantly elevated. Ener-G-Block homes hold their value for generations.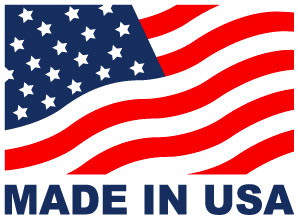 Average summer electric bills for this 3200 sf Chandler, AZ, home are less than $170/month.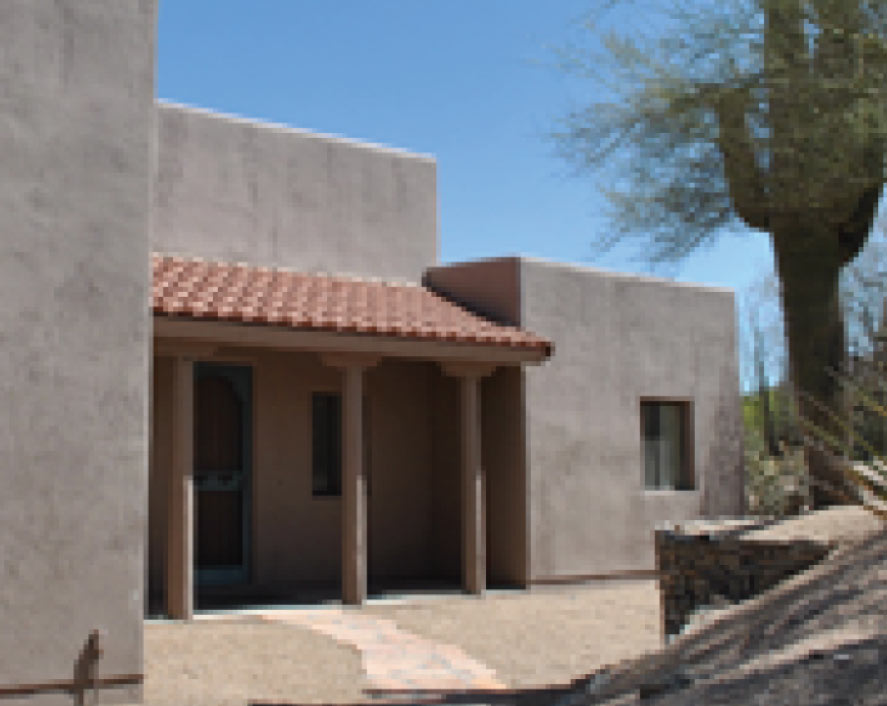 Comfort, Health, Safety and Green Benefits
As well as offering significant up-front and ongoing advantages, EB homes are quieter, more comfortable, safer and environmentally considerate. Because EB walls block about 75% more sound than conventional walls, and because an unbroken exterior envelope results in fewer cold spots and drafts, Ener-G-Block homes provide a quieter and more comfortable interior environment. Plus, the strength and durability of concrete helps protect homeowners from crime and natural forces.
There are health advantages as well. Ener-G-Block eliminates manufactured wood products and minimizes harmful exposure to VOCs and off-gassing, and provides mold resistance. Using concrete with fly ash that would otherwise go into landfills, EB walls don't contribute to deforestation. And increased energy efficiency overall means a smaller carbon footprint and a reduced dependence on foreign oil.
Ener-G-Block is Made in the USA
Up-front and long-term, inside and out, Ener-G-Block is the cutting-edge wall system for custom homes.
Homes built with Ener-G-Block help lower construction and maintenance costs, protect homeowners from natural and man-made threats, and increase safety and satisfaction. With Ener-G-Block, beauty, efficiency and comfort are more than skin -deep; they're built into the core. Next time you build a custom home, think Ener-G-­Block.